Songwriters In The Round at The MAC

Saturday April 22, 2023, was a wonderful night of music in the southcoast Massachusetts town of Marion. I am so grateful to have shared the stage with three talented singer/songwriters for a performance of original songs at the Marion Art Center. The MAC's first edition of Songwriters in the Round was curated by local musician Richard Lewis, and also featured me, Molly O'Leary and John Fernandes (a great solo performer, but a perfect accompanist to Molly's songs).
More about the Marion Art Center, it's events and mission here: https://www.marionartcenter.org
First Encounter Coffeehouse – 11/26/2022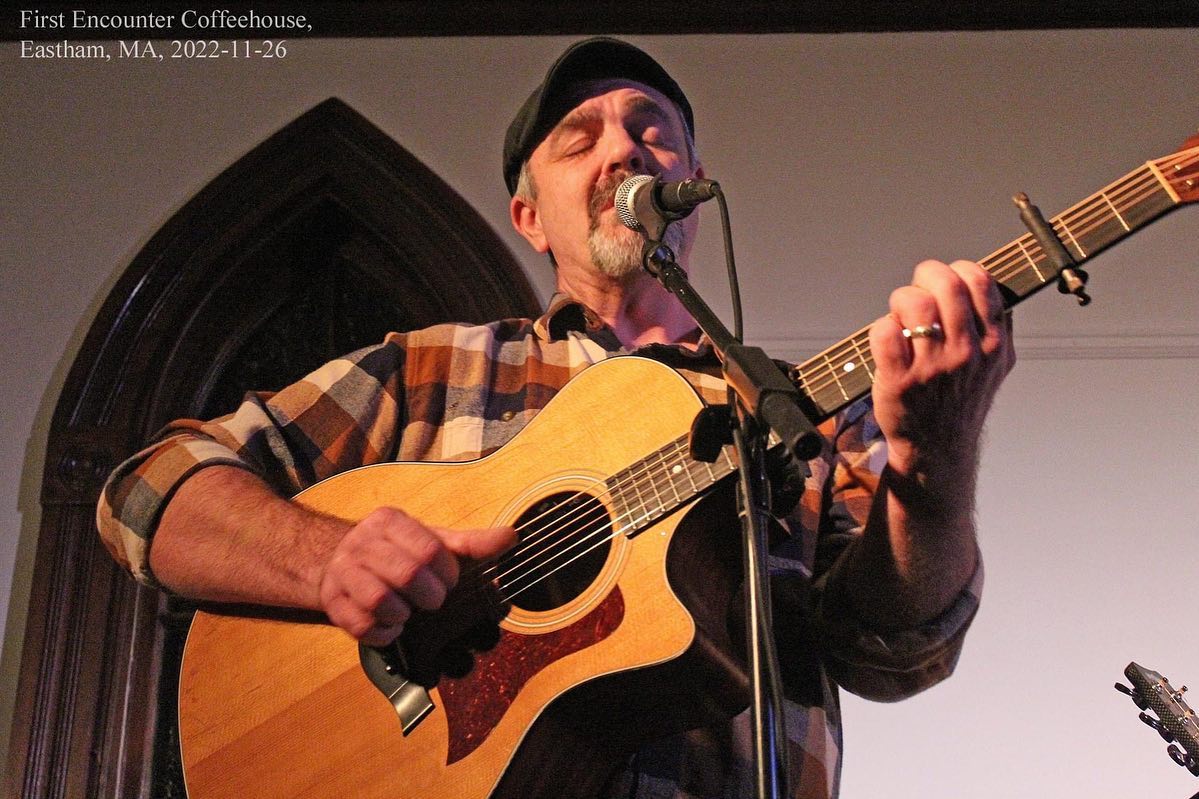 Truly one of the high points of my humble music life happened back in November, performing as a special guest to featured performer David Roth's packed show (and season opener) at the First Encounter Coffeehouse in Eastham, Cape Cod, MA.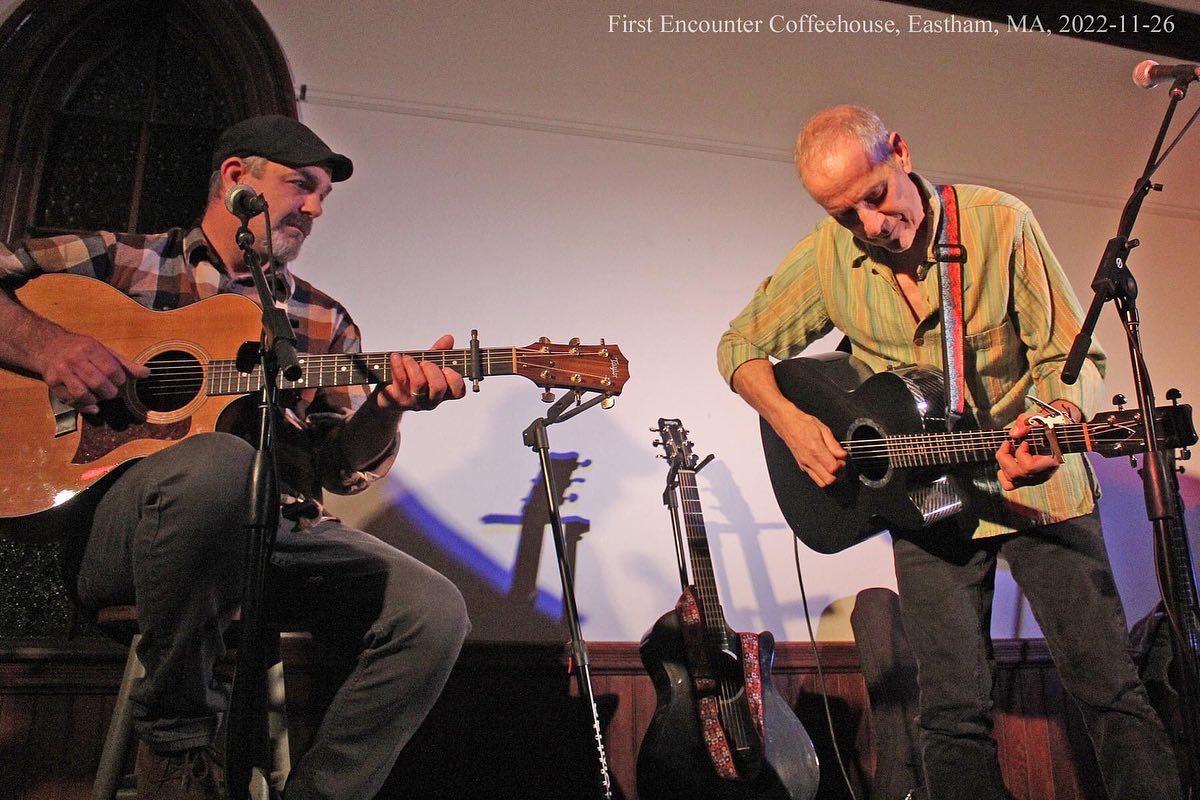 Not only did David graciously present me to his audience to play one of my own songs, 'Christmas Under The Stairs',  but he then invited me to accompany his last two songs, his classic 'May The Light Of Love' and the newer 'Last Day On This Earth'.  Old friends and familiar faces dotted the crowd, making for an immensely fun night. 
This was a huge honor to share the stage with such an accomplished folk musician in this long-running community venue. Thank you David, organizer Sarah Burrill and First Encounter Coffeehouse!
Photo credit: Joanne Corsano
Linden Tree Winter Potpourri Showcase Finalist!