Linden Tree Winter Potpourri Showcase Finalist!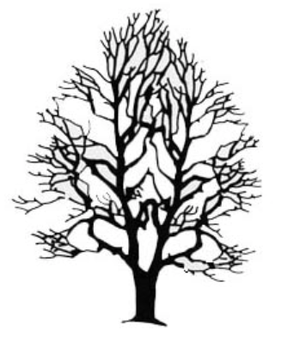 I'm so honored to be one of eight selected acts to perform in the 2022 Winter Potpourri at the Linden Tree Coffeehouse in Wakefield, MA on December 10th. This exceptional volunteer-run venue is located just north of Boston and was founded in 1985. The Winter Potpourri, hosted by Wakefield-based singer-songwriter Kirsten Manville, has served the local music community for years as both a new talent showcase and a contest to select an opening act for the next year's season. Audience feedback plays a role in the decision-making process. Along with me, this year's stage will feature Dan & Faith, Alex Fam, Folkapotamus, Rick Gottlieb, Kenny Selcer, Rob Siegel, and Erin Ash Sullivan. 
A $10 donation gets you in and the show begins at 7:30pm. Reserve your seats by calling 781-246-2836. Hope you can come out and support me! 
SongBreak with Linda Sussman & Josie Bello
I'm so thankful to Linda Sussman and Josie Bello for having me on the Facebook music series SongBreak this past Sunday, 7/10. The discussion about songs and the writing process was engaging and I enjoyed our instant kinship around shared music appreciation. Great songs were shared too! Here's is the archived livestream for those that missed it: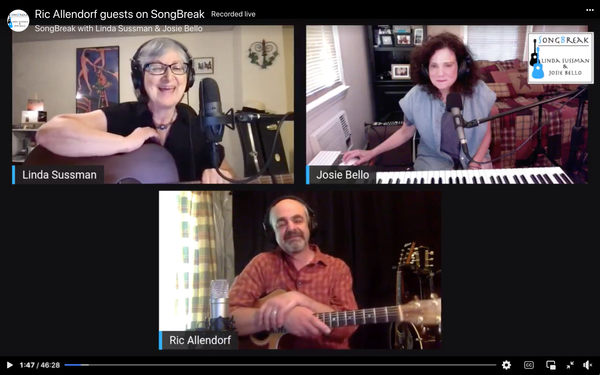 Recognizing the daily challenges so many of us are facing, both personally and globally, I am uplifted by the return to playing and experiencing live music again. It's home. Sharing this part of myself that has long been a life raft for turbulent times of life. Watching how sound and song can anchor others is one of the most rewarding offerings I've learned how to give. If you resonate with this too, please visit my show calendar to see my upcoming gigs around New England. You can also sign up for my newsletter to receive email updates each season. Thanks for your support!