SongBreak with Linda Sussman & Josie Bello
I'm so thankful to Linda Sussman and Josie Bello for having me on the Facebook music series SongBreak this past Sunday, 7/10. The discussion about songs and the writing process was engaging and I enjoyed our instant kinship around shared music appreciation. Great songs were shared too! Here's is the archived livestream for those that missed it: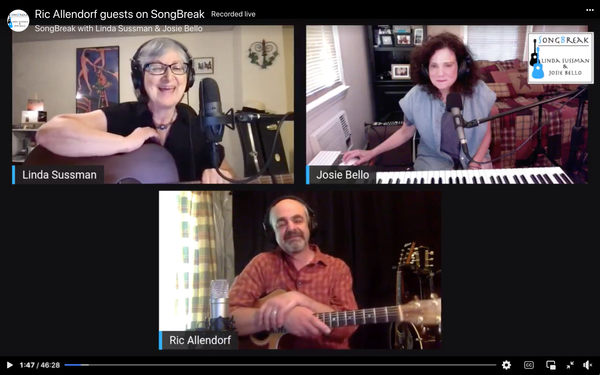 New Spring/Summer Gigs for 2022
Recognizing the daily challenges so many of us are facing, both personally and globally, I am uplifted by the return to playing and experiencing live music again. Sharing this part of myself that has long been my life raft, and watching how sound and song can anchor others, is one of the best expressions I've known. If you are interested in listening too, please visit my show calendar to see my upcoming dates for spring and summer, including my favorite outdoor markets and eateries around southeast New England. There are more in planning stages to be added soon, so sign up for my newsletter to keep updated. Thanks for your interest!
NERFA 2021 - Suzi Wollenberg Folk DJ Showcase Feature!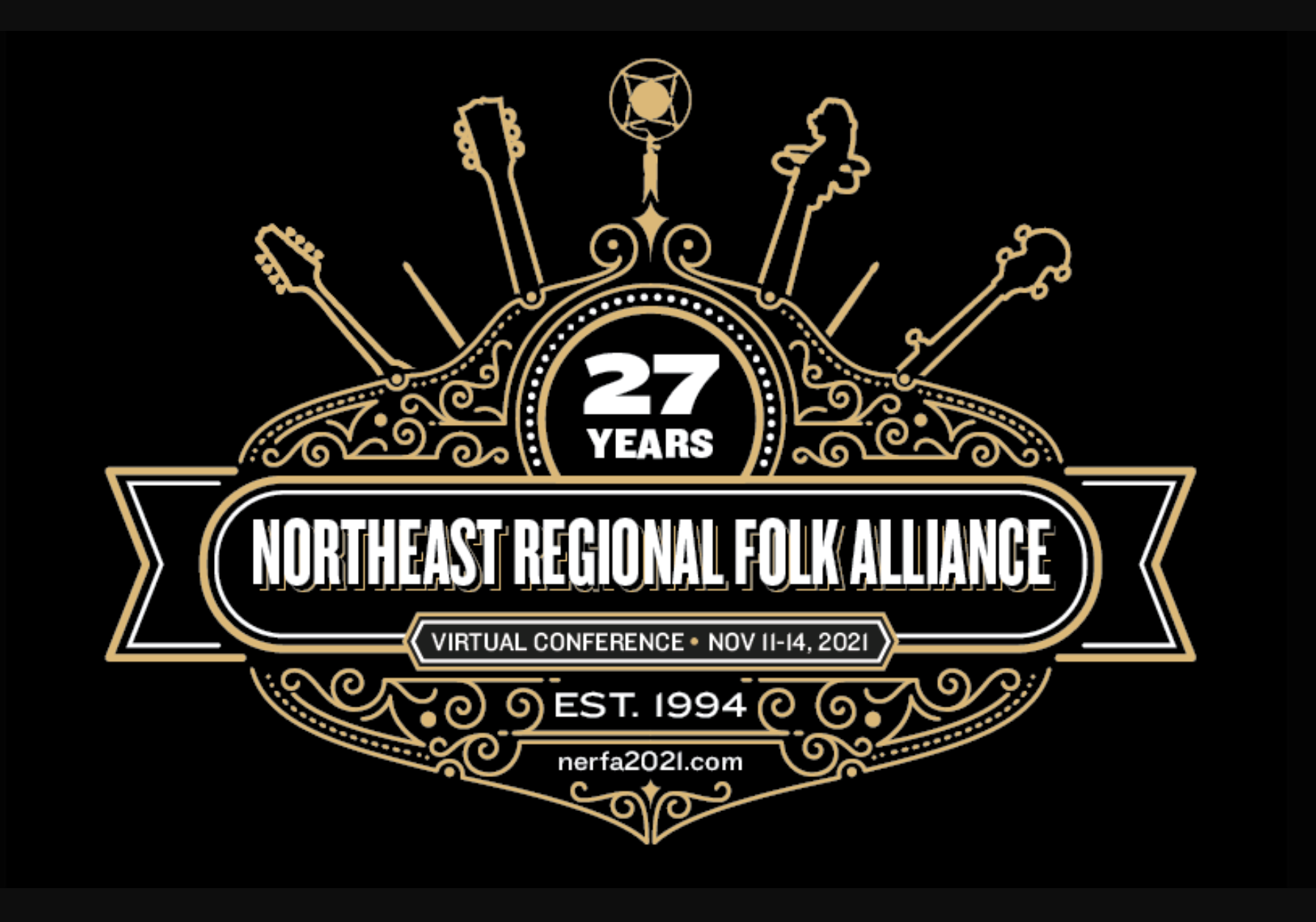 Thursday night, November 11, 2021, the Northeast Regional Folk Alliance conference will kick-off it's 27th year of workshops, discussions, and showcases – all virtually! Every year, the conference begins with a keynote speaker followed by the Suzi Wollenberg Folk Dj Showcase. This showcase brings together well-known folk radio DJs who nominate one artist to present. The Folk DJ showcase presents artists who are relatively new to the folk scene, and it is my great honor to be presented by radio personality Wanda Adams Fischer, host of The Hudson Valley Sampler on WAMC/FM Northeast Public Radio. I will be performing two songs to begin the showcase at 7:04pm!

For more information on schedules and access, go to the NERFA 2021 website.
Third Place Winner in the 11th Annual MSA Song Contest
Here's my video submission of my original song "Room For A Song" for the Maine Songwriters' Association 2021 Song Contest.